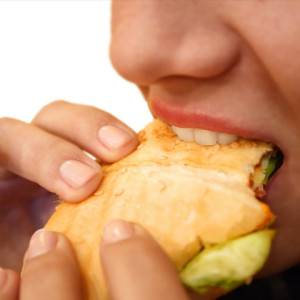 We have been helping denture patients with dental implants since 1986, and now restore over one hundred implants a year. So much has improved with implants since then as we now have specially designed implants that allow us to place teeth on them in many cases the same day! We are highly experienced in restoring implants with dentures and bridges, and can spend the time explaining the procedure, cost, and time frames for the teeth you want. You deserve to be able to smile and eat the food you desire.
We understand the process that happens when you loose your teeth. Here is what occurs: The bone supporting the teeth withers away after removal. When a denture is placed, the pressure of chewing causes a continuous dissolving of the jawbone over your lifetime. This is why dentures fit well in the beginning, then become loose over time. This results in Premature Aging.
Many denture wearers suffer and are dental cripples, not smiling, or missing out on social events.  Another problem is the skin on your face withers and wrinkles making you appear older than you really are.

A dental implant can replace a single missing tooth, or several can support an upper or lower denture.  We have a local Oral Surgeon place the implants while you are asleep.  Then, we place a temporary crown or bridge the same day.  Several months later, we place the permanent crown or bridge.  We work as a team with the Oral Surgeon to provide you with professional care.
Costs of Dental Implants
Recently, with the improvement of dental implant titanium surfaces, fewer implants can be placed to hold a fixed bridge in place on the upper or lower.  Using the All on 4, a fixed bridge can be placed with only 4 implants.  This lowers the cost compared to using 7 or 8 implants with bone grafting by about 50%.  Most patients say that they wished they had gone the dental implant route years ago instead of suffering with bad teeth, gums, and loose dentures.  Please come visit our office, and we will show you how the implants work, and give you an exact price for your case.  Every person is different and unique depending on health, number of teeth left, personality, and social needs.  So, in your case a custom treatment plan will be presented that has the fee depending on your needs.  Some dentists publish fixed fees for implant cases, and these are not always accurate.  Most full arch (complete upper or lower) implant dentures in our office range from $4800 to $16,500 which does not include the oral surgeon's fees.
Call our office to find out how you can get new teeth to change your life.  956-428-5566
Ask for a free consultation.