HOW TO REPLACE YOUR MISSING TEETH WITH THE ALL ON 4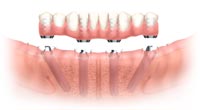 The All on 4 Concept replaces all of your teeth on top or bottom with just four implants.  This method uses the minimal amount of implants in an economical manner to replace bad teeth or a denture.
Here is the sequence of doing the All on 4: 
You will have an exam at our office where you will receive an explanation of the treatment, a written estimate, & a referral to one of our team Oral Surgeons.

We will construct an ideal temporary bridge.

Surgery day the implants are placed by the oral surgeon, and I place the temporary bridge (you never go without teeth).

3-4 months later, I will make the final bridge.
Photo Essay of the All on 4 Concept:  Photos are actual images of our patients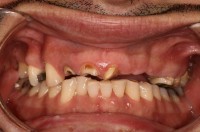 Missing and Broken teeth in Upper/Top arch.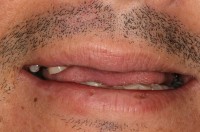 Missing and Broken Teeth trying to smile.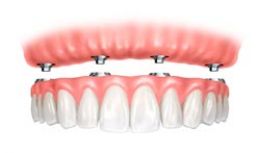 Artist's Image of the Upper All on 4.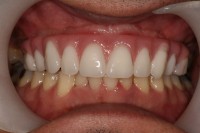 Final All on 4 Upper Bridge is in place.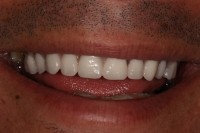 Final All on 4 Upper Bridge with Smile and a Happy Patient!
HERE ARE BEFORE AND AFTER IMAGES OF A RECENT UPPER AND LOWER ALL ON 4 PERFORMED IN OUR OFFICE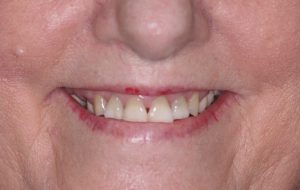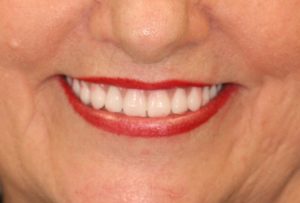 You can see the difference in her smile.  This results in better self confidence and health.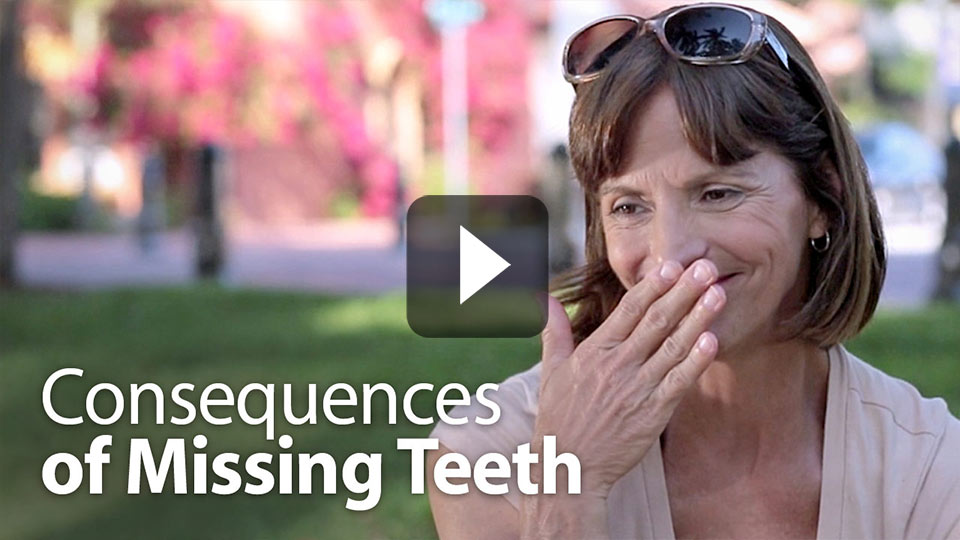 Please call our office for a free consultation.  We will discuss your treatment and fees in a private, caring manner.  We have financing available, and we look forward to hearing from you.  We also have photo albums from patients we have treated that you can see.  We also have patients that have agreed to speak with you about their experience to make you feel more comfortable. 956-428-5566