Financial Arrangements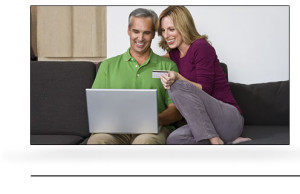 In order to provide the highest quality of care, we have developed convenient payment options from which you can choose.  Prior to the commencement of treatment, fees and financial arrangements will be discussed with you in an open, caring manner.  Payment options include cash, personal checks, and credit cards.
Financial Options for Dental Implant Cases
Payment in full with cash, credit card, or check:  5% discount
Care Credit Financing for procedures greater than $200.00
Payments are due at the time of service unless other arrangements are made.
We will be happy to assist you with billing your insurance benefits for eligible services.  We will always do our best to estimate your patient portion (deductible & co-pay).  Any balances not covered by your dental insurance are due at the time of service.  Due to the variance of fee schedules from different insurance companies, we cannot guarantee if and how much any insurance company will pay for your treatment.
On cases that are sequenced out in time over several months like

dental implants

, payments can be made monthly during the span of the case without interest.
If you have been putting off necessary dental treatment wait no longer!  We understand that your smile is as important to you as it is to us.  As a service to our patients, we are pleased to offer Care Credit, the nation's leading patient payment program.  With Care Credit you can finance 100% of your dental care, and there are no upfront costs and no annual fees.  So, you can begin your treatment today, and conveniently pay with low, monthly payments.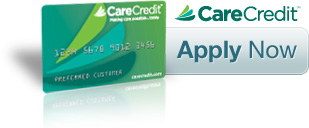 Care Credit can be used by the entire family for on going treatment without having to reapply.  And, by using Care Credit for your dental care, you can save your other credit cards for household or unplanned expenses.  It only takes a few minutes to apply for Care Credit, and you'll receive an online decision in seconds!  Apply Now or see our staff for more details.