Here are photos of our patients with before and after images of cases we have completed: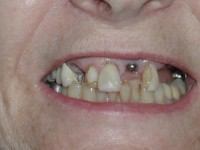 This lady had missing and broken teeth and one old implant.  She had the teeth removed and 8 implants placed with porcelain bridges.  She was now able to smile and be in the public eye again.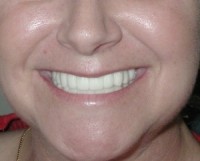 This woman wanted dentures and we told her about dental implant supported fixed bridges.  She decided to have implants and was very pleased with the results.  Check out her beautiful smile!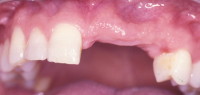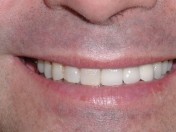 This young man received trauma to his front teeth and lost several.  We placed dental implants and made a fixed bridge on them with a nice  result.  This kept him from having to wear a partial denture.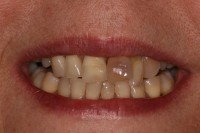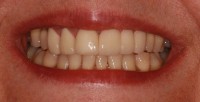 Here is a woman who had crowded and loose front teeth and was embarrassed to smile.  We removed several teeth and placed implants with a fixed bridge.  She now has a beautiful smile and high self esteem.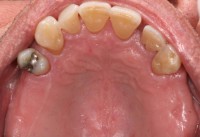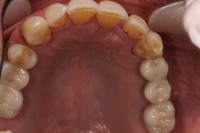 Here is an elderly gentleman with missing upper back teeth.  He got tired of wearing a loose partial denture and decided to get dental implants.  We made fixed bridges on implants to replace his back teeth.  He can now chew any food he wants.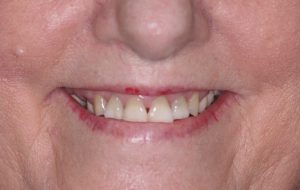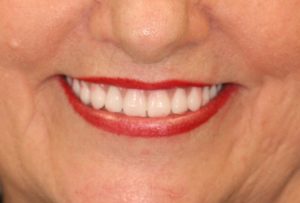 Here is a middle-aged woman with missing, worn teeth and a high smile line (gummy smile).  She elected to have upper and lower All on 4 dental implant bridges placed.  The teeth were removed by and Oral Surgeon (while she was asleep) then temporary bridges placed the same day.  Four months later, we made her final bridges.  You can see the difference in her smile which helped her confidence and health.